Delightful Delivery Management Solution
Branded & Customizable
Personalized logo and theme for the driver and customer apps for brand building.
Powerful Integrations
Integrate with your existing ordering systems and other software to get maximum ROI.
Robust & Scalable
The Robust Functioning delivery driver app can be used by hundreds of drivers to receive and complete delivery jobs with confidence.
Dedicated Support
Ongoing support to deploy and integrate the delivery management system with your existing workflows even after the completion of Project.
Intuitive User Experience
All the system users from drivers to dispatchers to the customers get easy to use app or web interfaces with an enhanced intuitive UI/UX.
Accept Payments Anywhere
Country-specific payment gateways integrations to accept customer payments easily.
Built-In Analytics
Useful insights and stats data availability to make smart decisions.
Reporting & Analytics
Faster growth-focused vision with data insights leverage.
Help & Support
Our sales and support team make sure that your business gets quickly on board with our system.
We deliver a fully furnished and customizable delivery management software solution that provides the best experience to all key stakeholders.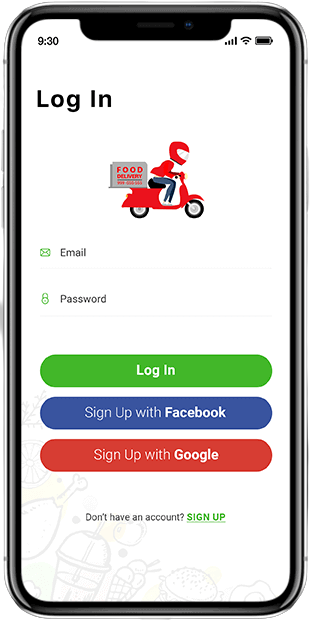 An app your delivery fleet would love.
Equip your delivery driver network with effective but intuitive iOS and Android apps that help them to gain new delivery requests on the go and complete them efficiently.
Real-time Requests- Delivery requirements like – pick and drop details, dispatcher notes, customer and parcel details, and suggested routes available on the dedicated app.
Delivery Verification-Drivers can collect proof of delivery for a successful job by gathering customer signatures, notes, photos, and location logs.
Driver Tracking-Easy track of drivers on an interactive map by making use of the location data sent from their apps to our central delivery tracking system.
Route Optimization- Intelligent route suggestions for the most optimal route to finalize delivery. This is coupled with the built-in navigation feature.
Driver Dashboard- Driver dashboard has complete access to review their job history, earnings, upcoming tasks, feedback and other important metrics to improve their performance.